SinArcade is making TruXposure VR, an innovative adult VR game where you call the shots.
A Unique Virtual Reality Experience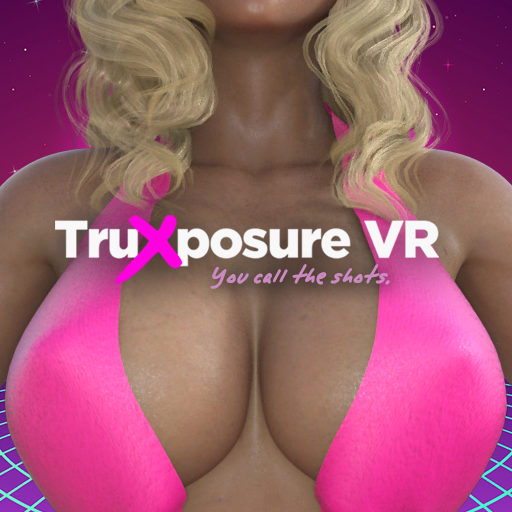 As an up-and-coming pornographer with a penchant for voluptuous ladies, you're in control of the photo shoot.
Start by choosing the scenery and the model and then pick from a variety of clothes (optional!) and direct the hardcore action for the perfect shot. We aim to make TruXposure VR a truly immersive hardcore experience with countless choices and possibilities.
TruXposure VR is an early access game with planned content updates every month, usually in the form of additional poses, animations, scenes, outfits, and/or characters. Experience one of the best VR porn games today! You can download the Demo Edition to try it out or get the latest and greatest content via the Patreon Edition.
Check out our Twitter feed or join our Patreon to stay informed!
With over 7 years of experience making video games and a total of two decades in the technology industry, SinArcade was formed with one mission in mind: Create bold and exciting adult gaming experiences.
TruXposure VR is our first foray into adult virtual reality gaming, but we've always been passionate about making high quality mature content that pushes the envelop and, more importantly, excites and engages our players in unique and profound ways. We invite you to join us on this journey! To learn how you can help drive the direction of this project and contribute to its development, check out our Patreon campaign at www.patreon.com/sinarcade.
For technical support, please contact us at support@sinarcade.com. If you wish to inquire about business opportunities, please email us at info@sinarcade.com.